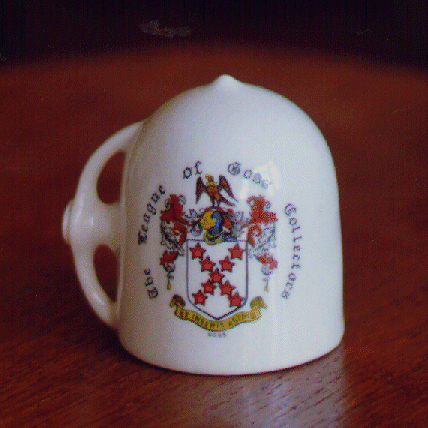 Model of ancient costril or pilgrims' bottle. Rd. No. 526384. This model is only issued to members of the League and cannot be bought.
The League of Goss Collectors
The model was registered in 1908 and was originally only available to League members after two years of membership, though after about 1916 it could be purchased from the offices of the League by any member, including new members. Initially it was only available bearing the matching arms of the League of Goss Collectors, but was later reissued bearing the arms of the International League of Goss Collectors. It is most commonly found bearing the original League arms and is only known bearing League and International League arms.