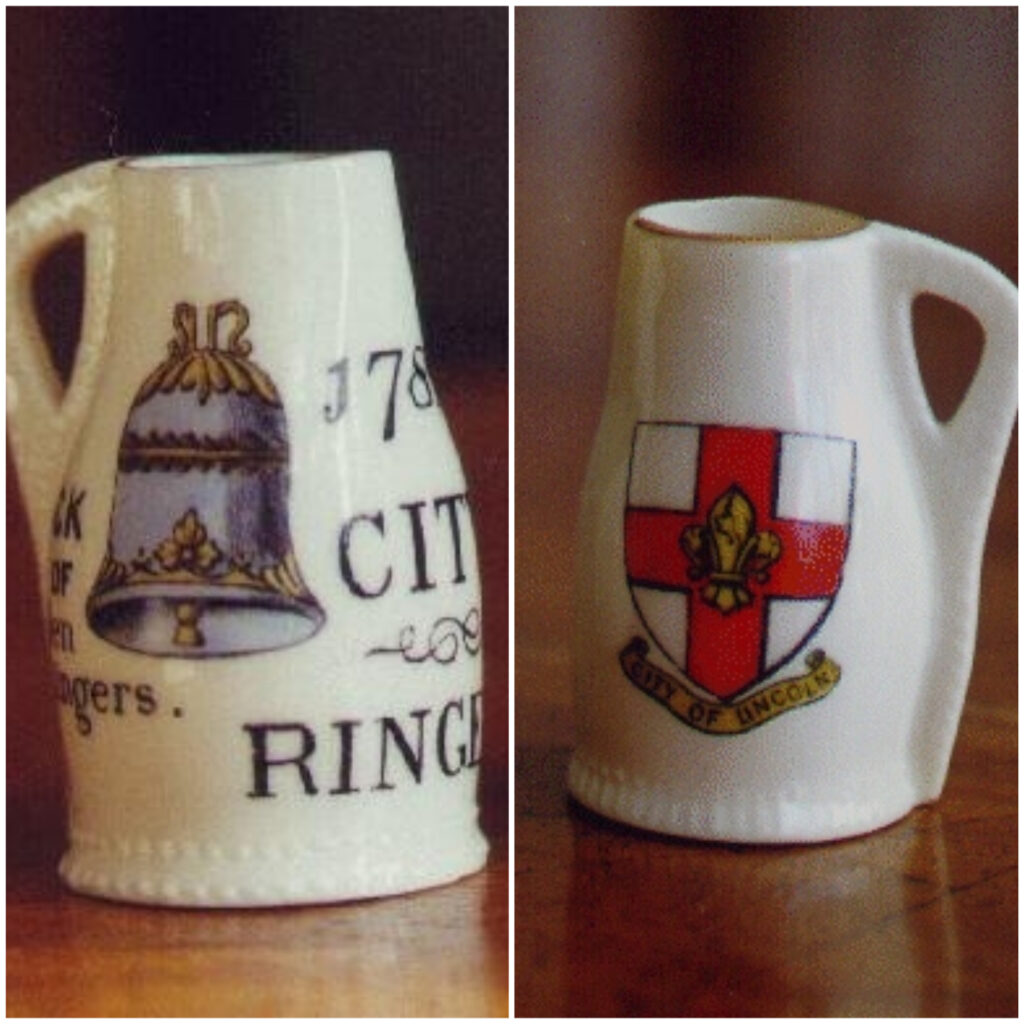 Model of Lincoln jack. This jack was the gift of Alderman Bullen to the Company of Ringers.
City of Lincoln; Ancient Arms of Lincoln
The small size sometimes bears two coats of arms, the second coat on matching models being most commonly the See of Lincoln. The large size is usually found with two, and occasionally three coats of arms. Both sizes can also be found with a decoration relating specifically to the Company of Ringers, which consists of a coloured bell and shield together with the legend "1782 City Ringers" (see the second photo). In addition, the large size can be found with this same decoration but with the body of the jack coloured black.