SOUTH MIDLANDS REGION
The August meeting will be at 2pm on Wednesday 10th at Berkhampsted. Please contact the hosts on 01442 877592 (by the previous Friday at the latest) if you would like to attend. The theme will be "Animals".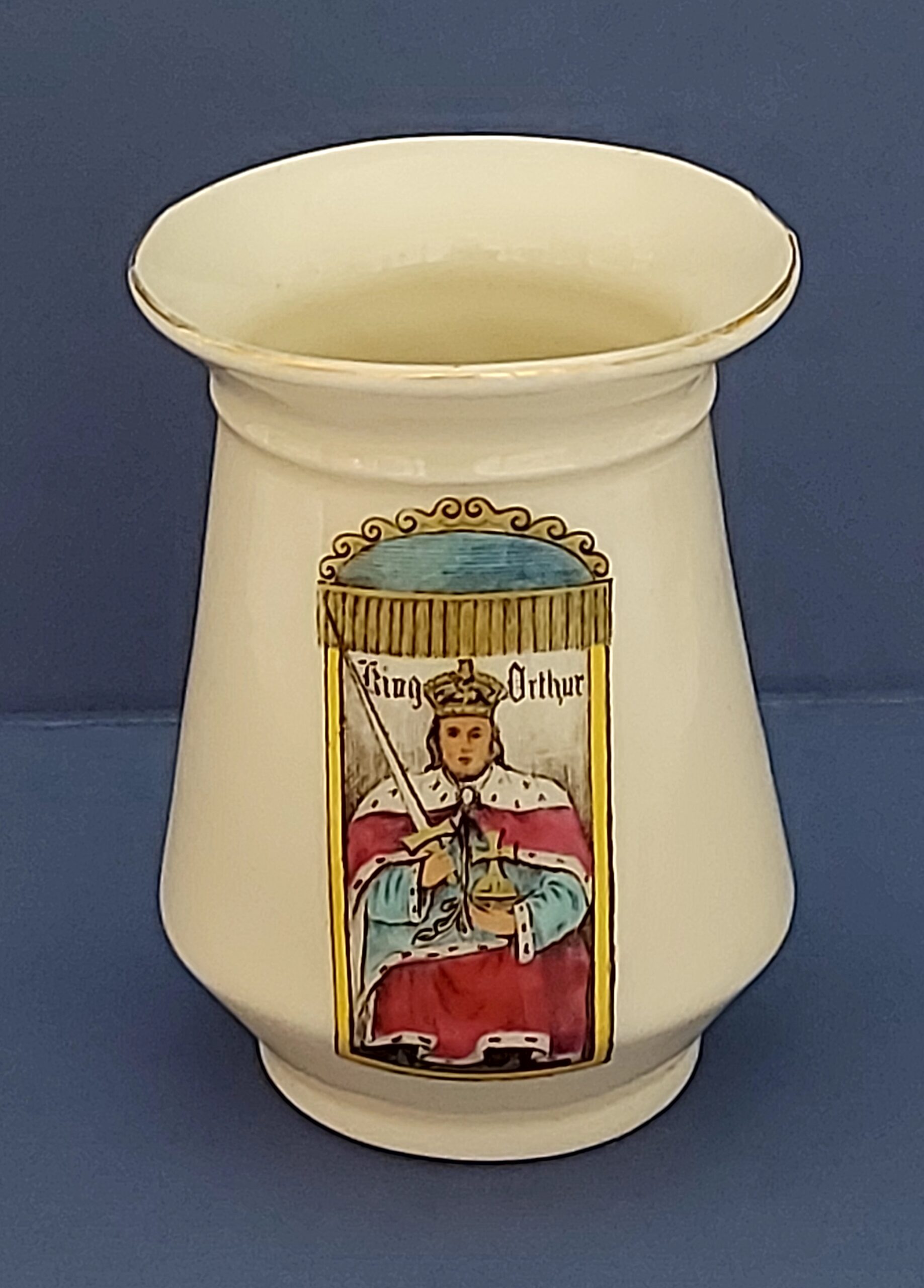 NORTH EAST REGION
Back in 2020, the North East Region had planned to celebrate David Porter's 40th year as their Chairman. Now, having served for 42 years he regrettably announced his resignation for health reasons. The North East Region are extremely grateful for his tremendous service to the Goss Collectors' Club, which they recorded on a special card. The thanks were doubled to include Brenda, his right-hand lady, who had always been fully involved in the life of the region. For some time, David served as National Registrar (now called the Membership Secretary), and Brenda recounted how The Goss Hawk was distributed in that era. When joining the Club or renewing the annual subscription, members were required to provide the Registrar with a dozen self-addressed labels. The Goss Hawk was sent in bulk by the printers and received at the home of the Porters. Bulk supplies of envelopes and stamps were purchased; and remember that we are talking about hundreds of magazines every month, the club membership being much larger in those days. An envelope stuffing, label pasting, and stamp sticking operation took place in the family's front room; followed by a trip to the Post Office to send the magazines on their way.
NORTH EAST REGION STATELY HOME VISIT
This will be on Thursday 23rd June 2022, to Oakwell Hall in the West Riding. All GCC members and friends are most welcome. Please advise Alan Rhodes if you intend to come along (contact details as for NE Region at back of The Goss Hawk magazine). Oakwell Hall is managed by Kirklees Council and is located near the M62 motorway on Nutter Lane in Birstall; use postcode WF17 9LG for Sat-Nav. This is a Grade 1 Elizabethan Manor House set in 110 acres of country park. Charlotte Bronte visited in the 1830s and used the location as Fieldhead in her 1849 novel Shirley. Further details at:
https://www.kirklees.gov.uk/beta/museums-and-galleries/oakwell-hall.aspx.
A 1.30pm guided tour of the house is planned followed by light refreshments in the adjacent Oak Tree Cafe. The car park is free and is a 5-minute stroll away from the Hall. It closes at 4pm. Our tour party will be charged £100 for up to 15 guests and a further £40 if we exceed that number up to a maximum of 30 guests. A semi-private area will be set aside in the cafe, and a hot drink and cake will cost £4.50. Please budget £15 for the outing.
NORTH EAST SEPTEMBER REGIONAL MEETING
The September regional meeting will be on Sunday 18th at Yearby near Redcar (more details to follow).